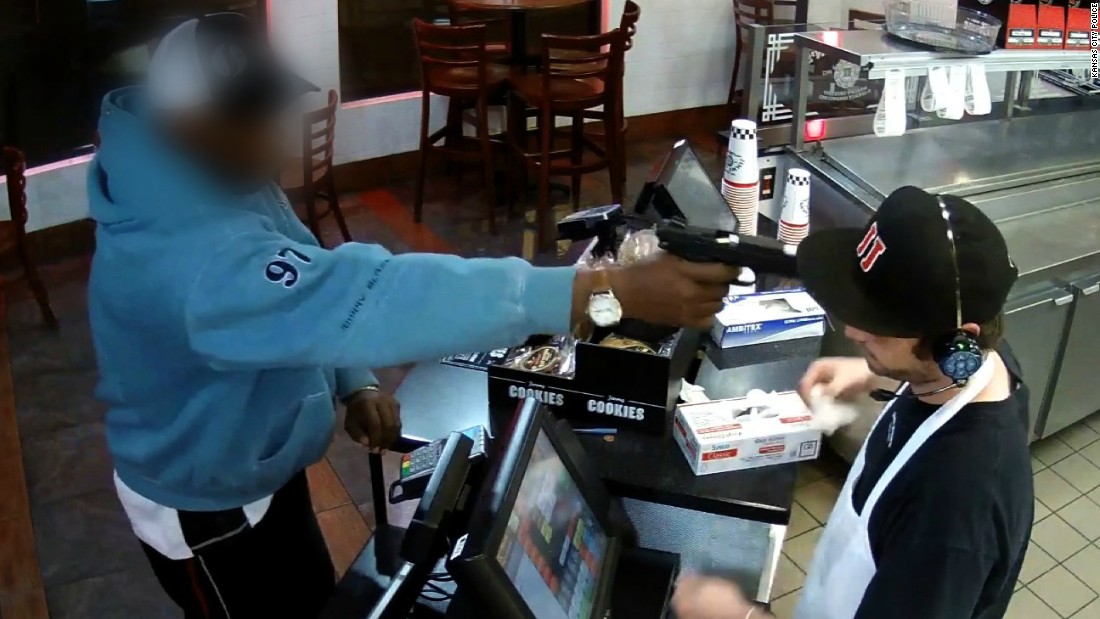 (CNN)A Kansas City Jimmy John's cashier seemed unfazed after a man pointed a gun to his head during a robbery caught on video.
The cashier reacts with a stoic expression, calmly opening the cash register. He pulls out all the cash and hands it over. He gives the robber the entire till, which the man ignores after he plucks one last bill from it.
On Thursday, Kansas City Police released the security video asking for the public's help identifying the robber. By Friday, they announced that tips from the public had led to the arrest of a suspect.
Police have not identified the cashier or the suspect.
A manager at the Jimmy John's store would not comment.