Russias ambassador told his superiors that he and Kushner discussed ways to shield White House transition team discussions from monitoring, sources said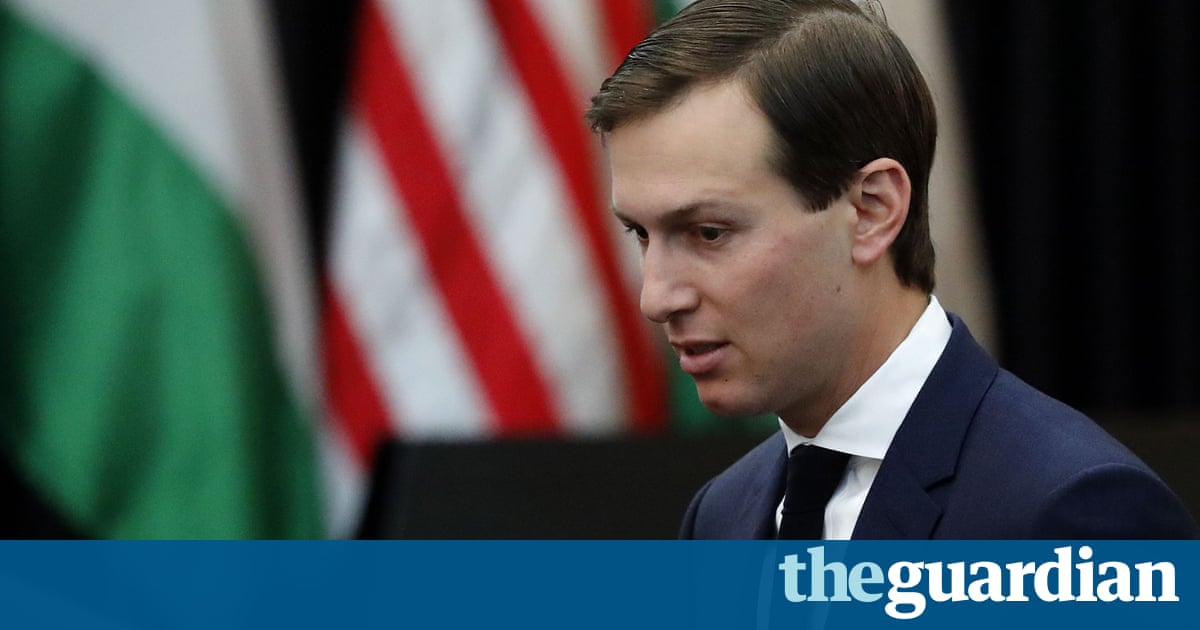 Jared Kushner and Russias ambassador to Washington allegedly discussed setting up a secret communications channel to cloak contacts between Moscow and Donald Trumps White House transition team, it was reported on Friday.
Ambassador Sergei Kislyak told his superiors in Moscow that he and Kushner discussed ways to shield their pre-inauguration discussions from monitoring, the Washington Post said, citing US officials briefed on intelligence reports.
Trumps son-in-law made the proposal at a meeting in early December at Trump Tower in New York, weeks before Trump was sworn in, according to intercepts of Russian communications that were reviewed by the US officials, the paper said.
Michael Flynn, Trumps first national security adviser, also allegedly attended the meeting.
The report will likely put Kushner, who is now a senior White House adviser, under heightened scrutiny in the investigations into the Trump campaigns ties to Russia. Earlier this week it was reported that the FBI was investigating his contacts with Russian officials.
In a separate development, the Washington Post also reported that the Senate intelligence committee, which is investigating Russian interference in the 2016 presidential race, has asked Trumps political organization to produce all documents, emails and phone records dating from his campaigns launch in June 2015.
It would be the first time the Senates bipartisan investigation has made such a request to Trumps official campaign organization.
The White House made no immediate response to requests for comment on either report. Trump is concluding his first foreign trip as president this week. He has repeatedly denied any collusion with Russia.
Two other outlets published related scoops on Friday. The first from the New York Times said that Oleg Deripaska, a Russian oligarch once close to Paul Manafort, Trumps former campaign manager, offered to cooperate with congressional committees investigating Russian meddling in return for immunity. Lawmakers rejected his conditions, the Times reported.
And Reuters, citing seven current and former US officials, reported that Kushner had at least three contacts with Kislyak during and after the presidential campaign that were previously undisclosed. Those contacts allegedly included two phone calls between April and November 2016.
In response to the Reuters report, Kushners attorney, Jamie Gorelick, said Kushner did not remember any calls with Kislyak between April and November. Mr Kushner participated in thousands of calls in this time period. He has no recollection of the calls as described. We have asked [Reuters] for the dates of such alleged calls so we may look into it and respond, but we have not received such information.
The cascade of news showed that the multiple Russia inquiries are advancing and that leaks continue to spout from the government, giving administration officials no respite even as they trot the globe.
The White House disclosed Kushners meeting with Kislyak in March, four months after it happened, and played down its importance. But the Washington Post reported that the FBI now considers the encounter, plus another meeting Kushner had with a Russian banker, to be of investigative interest.
Kushner, who is married to the presidents daughter, Ivanka, has said he will cooperate with any investigation.
Current and former US intelligence officials were astonished that he would have requested a secret back channel, calling it naive or crazy given the FBIs close tabs on Russian officials in the US, the Post reported.
Evan McMullin, an independent candidate in the 2016 presidential race, said the report raised the stakes for Kushner. If true, this is treasonous activity, whether borne of malice or navet, or both, he tweeted.
Maxine Waters, the Democratic congressional firebrand, expressed little surprise at the latest allegation. Jared Kushner is under scrutiny in the FBIs Trump-Russia investigation. In other news, water is wet.