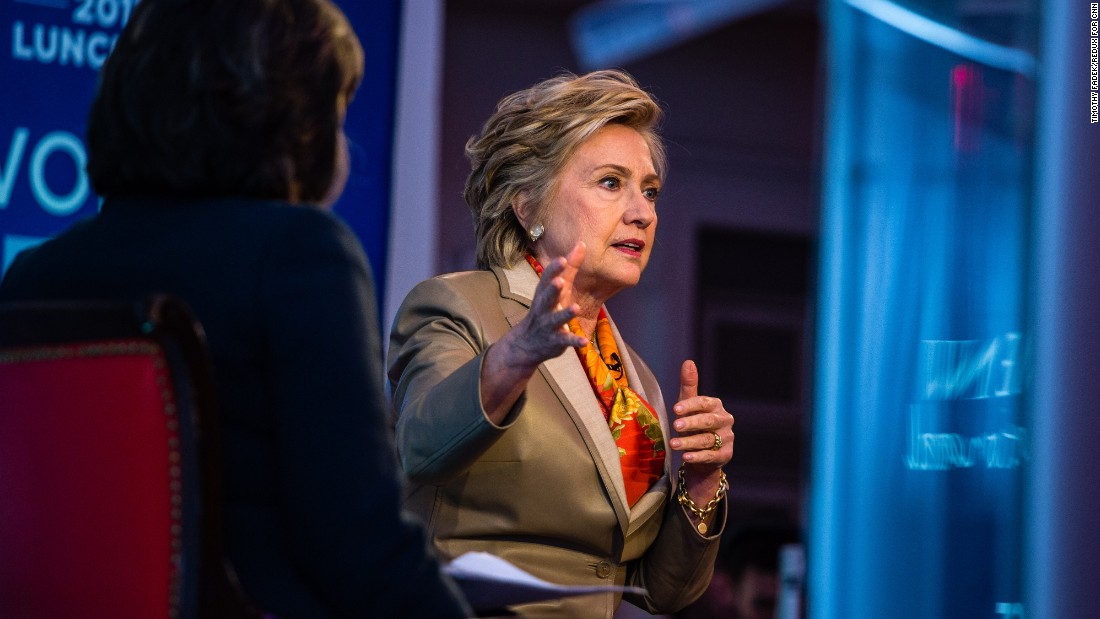 (CNN)Democrats would be unwise to ignore Hillary Clinton's recent assessment of the 2016 election cycle.
"If the election had been on October 27, I would be your president," Clinton told CNN's Christiane Amanpour at a Women for Women International event on Tuesday.
She's right
. Downplaying the impact of events, unprecedented in modern politics, last fall would send the Democratic Party on a misadventure from which it might not recover — even as it scrambles to redefine itself for the next generation.
The fight to redefine the party began in earnest when Bernie Sanders' brand of socialism went toe-to-toe with Clinton's moderate approach. It picked up steam, powered by shock and angst, after Clinton lost to Donald Trump in November. It grew white hot as a gaggle of party officials vied to become the next leader of the Democratic National Committee.
Now, after the first 100 days under an opposition president and Congress, the party has entered the circular firing squad phase as members fight uselessly over things like the meaning of President Barack Obama's being paid $400,000 by Wall Street for a speech and new data showing that disaffected voters are convinced that President Donald Trump cares more about the poor and middle class than Democrats do.
The reality on the ground can't be more different than what Obama/Trump voters perceive, and veering toward the "purity politics" advocated by the Sanders wing of the party will do little — if anything — to change that.
Their perceptions ignore the fact that the Democratic Party used up much of its political capital and sacrificed its control over Congress to achieve milestones for middle-class and poor Americans.
The question remains: What should Democrats do about it? As a party, they should redouble their efforts to help those in the lower economic and middle classes, even when it goes underappreciated, and should do so without instituting purity tests against Wall Street.
It's natural for a party to undergo a painful, public kind of soul searching after a devastating loss, and changing nothing makes little sense. Democrats should search their souls, but not abandon who they are and what they've done.
It would be unwise for Democrats to overreact to what was a Black Swan of an election. As the former candidate herself reminded us, the FBI director inserted himself directly into the campaign cycle less than two weeks from voting day with an announcement that wounded one candidate and helped the other.
The Democratic Party is far from perfect and in too many ways has allowed the corrupting power of money to influence it. A reexamination of its values and principles and message to the poor and middle class is long overdue, not just because they lost in November, but because millions of Americans believe they don't care and have felt that way for years.
That doesn't mean the party should be shy about highlighting its differences with the GOP on issues that affect the neediest Americans most.